Products
IBM
i

Software

The #1 IBM i (iSeries) and cross-platform database utility and file editor


Track and monitor any modifications that have been made to any IBM iSeries (AS/400) database using DBU


Remote database access from your IBM iSeries (AS/400)


Retrieves records that were deleted


Track and monitor modifications made to any IBM iSeries (AS400) database using ProData's SQL/Pro or IBM's SQL
Plug-in to compliance today!

Custom tools for the IBM i since 1981
"I have used ProData products for years. They provide quick, easy development tools and access to iSeries 400 data which allows me to make decisions, improve processes and increases productivity."
~Joan Steffes, Omaha, NE
Webinars
Learn the ins and outs of our products
Enroll in one of our FREE Webinars by Dave! Register today for our upcoming webinars or download and watch one of our pre-recorded webinars.
RDB Connect - access to remote databases from all IBM i high-level languages
DBU - Learn how to use our database utility / file editor!
DBU Audit - Go beyond the base DBU change logs!
RDR - Recover deleted records
About ProData
Custom software for the IBM
i /

as/400 since 1981

We are the leading provider of IBM i / AS/400 utilities. Founded in 1981, ProData has been at the forefront in the creation and evolution of software for the AS/400 and was one of the first companies to work with the IBM relational database architecture. ProData has sold over 20,000 copies of its software products to 10,000+ organizations. More . . .
"I can complete my iSeries AS/400 data access tasks in a fraction of the time it takes me to write a program for the same thing."
~Lee Jones, Omaha, NE
ProData unleashes the power of the IBM i
Contact ProData
2809 S. 160th St. Ste. #401
Omaha, NE 68130
Telephone: (402) 697 - 7575
Tollfree: (800) 228 - 6318
Fax: (402) 697 - 7576
Email Sales:
sales@prodatacomputer.com
Email Tech Support:
help@prodatacomputer.com
Telephone Support available
8:00am - 5:00pm Central Time
Monday - Friday (except holidays)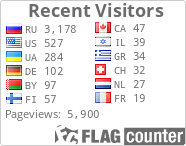 Download Software
Visit our downloads page to get your FREE 30 day trial of our products.
Customer Portal
Customers now have the option to view and pay their invoices online through our secured customer portal. Our customer portal also features access to:
Your Account Information
License Inventory
Disaster Code Support
DBU-on-Demand for your other systems
And more!

Log in to access your account today.